latest BIFOCAL sunglasses
100% UV400
(UVA & UVB) Polarised
Magnification Inserts
(1.0+, 1.5+, 2.5+, 3.0+)
Australian Standards
(AS/NZ 1067.1:2016)
Scratch & Impact Resistant Polycarbonate Lenses
Fitted with a Soft Nose Pad
Warranty - 100% Satisfaction Guarantee
THE ULTIMATE WET | DRY SOLUTION!
Shark Bait Australia's multi-purpose Sunglasses continue to impress with Polarised, UV400, wrap-around and light-weight protection that can only mean one thing - Your ultimate vision both on and off water.

Your Smooth (Framed) or Razor (Frameless) will have the edge over competitors and wildlife alike!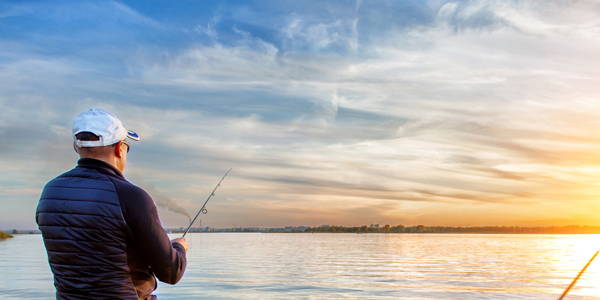 "Tried the bifocal polaroid sunnies out on the lake, fly fishing, yesterday. Changing flies, tying knots on fine tippets, seeing the line travel clearly in very bright light. All without need to remove sunnies, unzip a pocket for reading glasses, put them on & off for a task-put them away again & again, find sunnies from their spot on sunhat, if they haven't fallen off. Just put them on to go out, take them off when you get home.
Terrific glasses for a very reasonable price - thanks." -
Peter G, NSW
25 Feb 2021

"Love the way I can go out fishing and never have to worry about changing glasses, they're UV and polarised for great sun protection and water vision, with the prescription bifocal I can tie all my knots perfectly because I can actually see the hook eyes and for driving home, how good is when I look down at the instrument gauges its all clear vision.
These meets all my needs for fishing and driving and are value for money.
Never looking back, the future is clear view less."

Shaun V.
2 Mar 2021

*Approved applicants only

Keep up with the Latest Products and News
Introducing the new SBA!"Shark Bait Australia" Featuring all SBA products, you'll find the Shark Bait Australia website very easy to explore,...